White papers by Kurio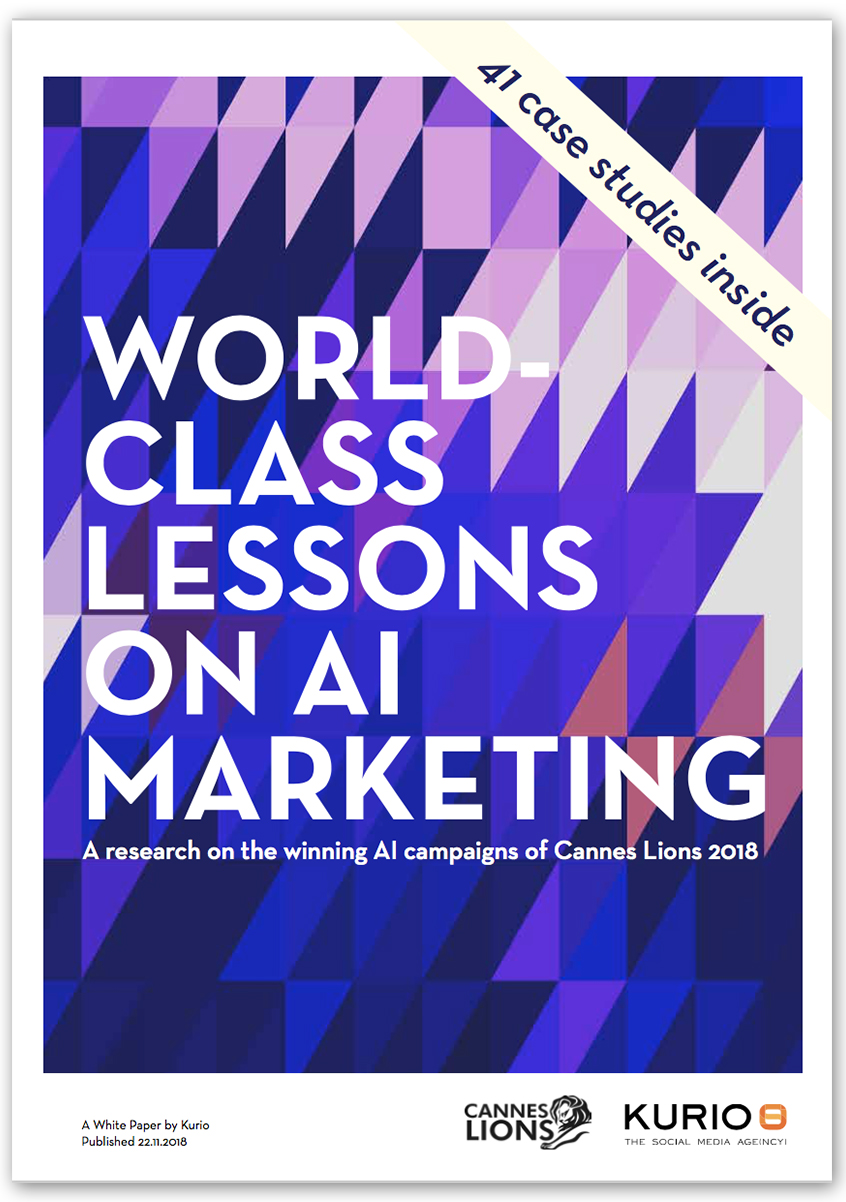 WHITE PAPER: WORLD-CLASS LESSONS ON UTILIZING ARTIFICIAL INTELLIGENCE IN MARKETING
We've analyzed Cannes Lions 2018 winners from the point of view of utilizing artificial intelligence. The 743 campaigns were observed using the Message-Idea-Execution framework, which links the findings to the marketer's world. With this study, we want to show how marketers can use AI and co-operate with the machines – this is why 41 examples of successful executions are also included in the report.
 Some highlights include:
10 % of Cannes Lions winning campaigns in 2018 utilized artificial intelligence
The percentage has been rising steadily over the past year
AI is no more a mere executional choice, but also a key element of the campaign idea
WHITE PAPER: WORLD-CLASS LESSONS ON SOCIAL MEDIA MARKETING
We've analyzed over 4.100 winners over the past seven years of Cannes Lions festival of creativity in order to find the underlying reasons for successful social media marketing. This report highlights the findings from 2012-2018 and shows the trends we've seen in this year's winning cases. Our aim is to help marketers everywhere do their job better in the era of social media: to help them build social brands.
Some highlights include:
83% of the winners have social media at the core of the campaign, which is a tremendous growth from the 20% in 2012
68% of the social media winners have a real-life element built-in: something being done or built in the real world either to make the campaign happen or as a result of the campaign
38% of the social media winners rely on altruism as the motivator for engaging the audience